November 14, 2018
761 Views
The floral trend returns nearly every summer and this year is no different. Every year it returns in a new avatar, as summer continues, floral prints are everywhere, including the fashion industry. After famous designers started including floral themes within their collections, both men and women have been embracing the trend as well as being creative with it. From gigantic, eye-catching blossoms to tiny, delicate prints, it's obvious that there are multiple ways to include flowers in clothing and accessories.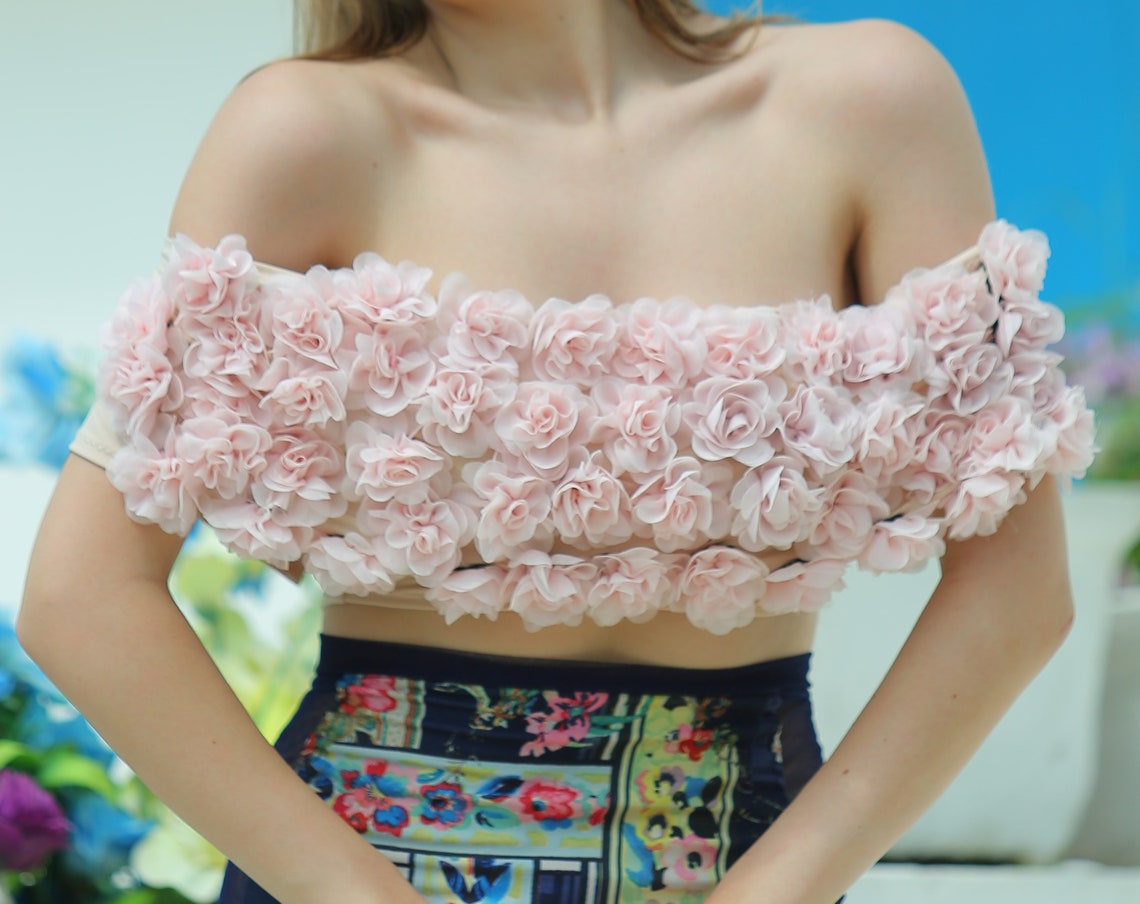 This year 3D flowers are what you need to watch out for. From celebrities to bloggers, everyone has been trying to bring in this trend with a bang. We have seen a multifariousness of hand crafted flowers, made out of sequins and stones and gems and pearls, some holographic, some ombre, some simple pastels with the power to redefine the simplest of apparel. For example, take in this simple white padded bralette, transformed into a heavenly masterpiece with these multi-hued carnations. The padded bralette can be worn with jeans or a high waist shorts for a casual look, pair it with a sequin skirt or wide legged pants and you are party ready, use it as a bikini top or with a high slit skirt and you can slay it on the beach. So not only is this piece one of a kind beauty, it is also so functional that it becomes a wardrobe essential.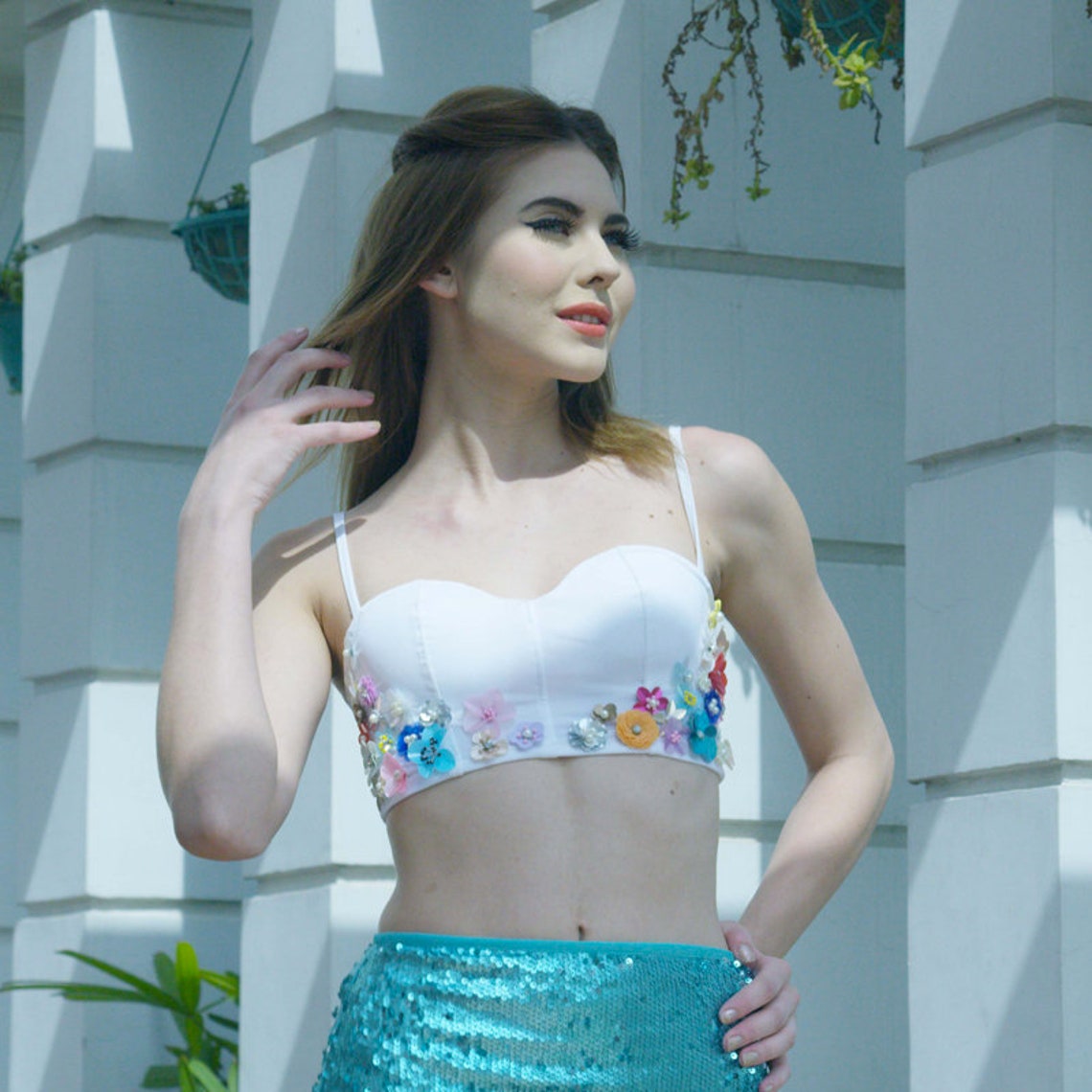 Another exceptionally good padded bralette by Kerry Parker is the SEA SHELLS AND FLORETS BRALETTE. The designer must have used a mermaid as their muse for this one. Made in delicate shade of blue and adorned with ombre flowers, this sea shell bralette is the answer to all your beach outfit fantasies.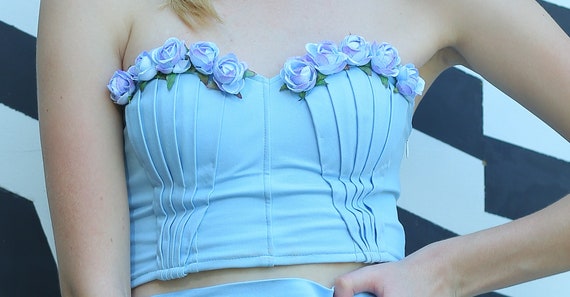 You need to be observant to wear florals and not end up looking like wallpaper or a sofa. Alternatively, even designs of second-rate flowers can appear lavish and elegant with the right demeanor and correct combination with attentive attires. Like most themes, flowers enhance any outfit and, like ruffles, add a feminine touch to any style. If your closet is filled with mainly solids, particularly dark colours, adding a burst of colour with floral patterns can be just what is required for putting together an attractive ensemble, infusing some attitude into your style, and even bringing a little happiness to your day. While floral prints can be intense, vivid and glamorous, you can effortlessly soften your floral prints and ultra feminine look by adding a wee bit of boldness to your style. Floral accessories can add a feminine overtone to your outfit. A floral print can come in all shapes, sizes and variations: Delicate daffodils, breathtaking lilies, bright tulip patterns, intense sunflower prints. The choices are innumerable. If you're confused about what to select, try expanding your style to different floral groups.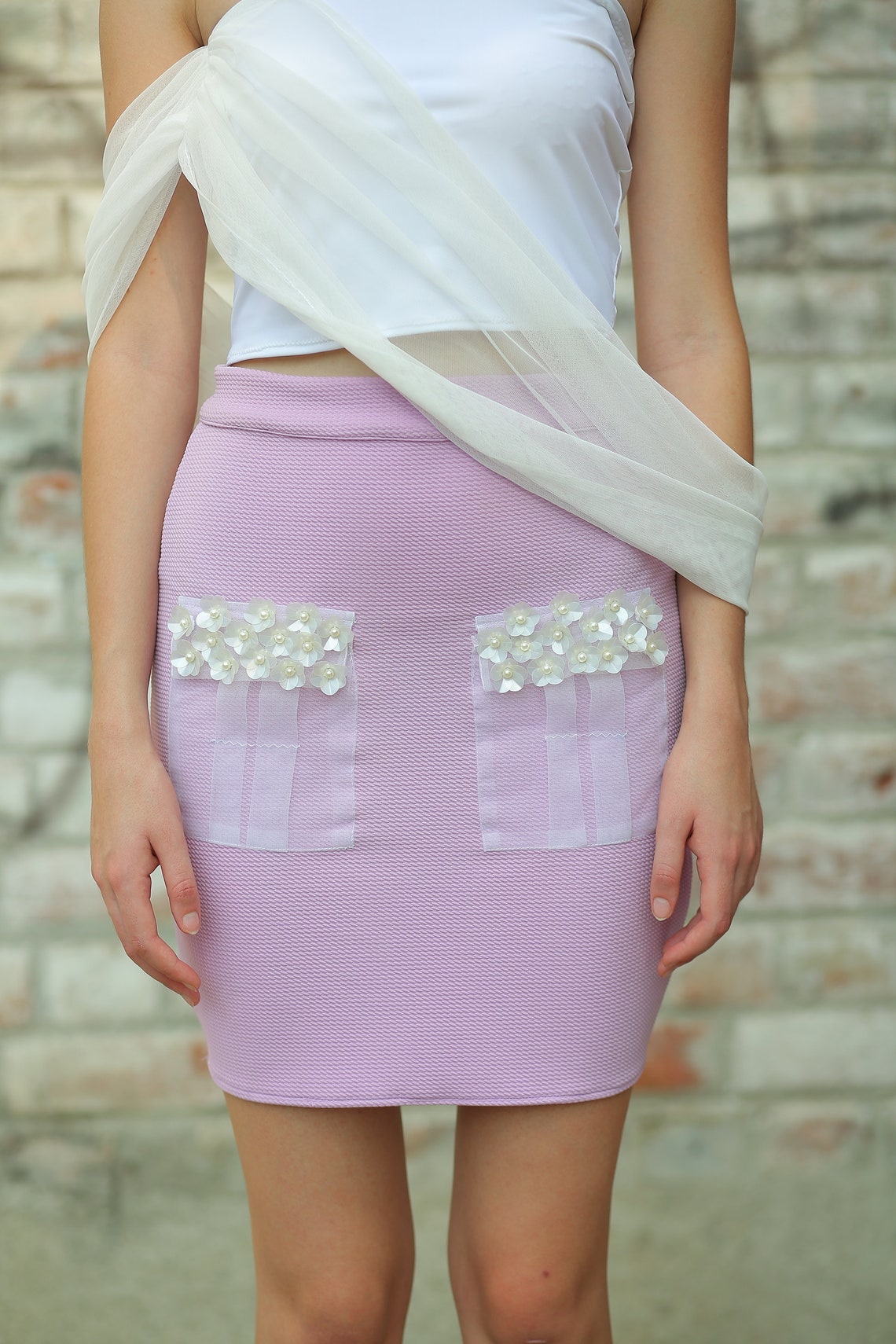 Not just to tops and bardots, the 3D flower trend is picking up speed in fishnet stockings, tulle socks, statement belts. I have seen some of the most amazing floral skirts this season. These floral skirts play with pastels, sheer fabrics, pleats and more. Floral skirts give a soothing spring vibe, they look lovely with light hued bustiers, crop tops and shirts alike.