September 24, 2018
811 Views
Have you ever wondered how to protect your company from a ransomware attack? You're not alone. Thousands of business owners struggle to shield themselves. And keeping yourself safe from ransomware is not getting any easier. As a matter of fact, ransomware attacks were up 250% in 2017.
Fortunately, there are proven measures you can take. Here are four ways to protect your company from a ransomware attack.
1) Install Firewall Protection- A good security system will check your PC for worms, viruses, and malicious attachments that will harm your computer. Windows is pre-loaded with Windows Defender, but there are other robust third-party options as well. Regardless of what you decide on, make sure you have a working security system, as that will help keep ransomware out.
2) Beware of Bad Google Results- A Google search can make you vulnerable to a ransomware attack. Hackers often set up fake websites that are meant to compel you to install ransomware. One common type of fake website is the legacy support website. For instance, hackers will use SEO to top the search engines for terms like "Live Tech Support for Printer X" or "Download Manual for Camera Y". If you're getting support for a legacy item, make sure it's actually from the company that made the item.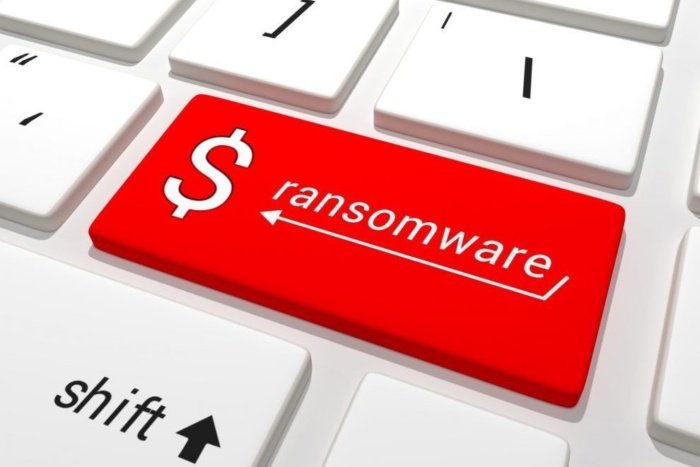 3) Backup Your Data Regularly- Ransomware criminals are known for unethical behavior. It's bad policy to pay them to return your data. That's because they're known not fulfill their end of the bargain. Paying the lawbreakers only leads to a fresh request for money. You don't want week's worth of data in the hands of criminals. So, make regular backups. It's a good idea to use software that automatically backs up your data to the cloud. Couple that with offline storage, such as a flash drive, for increased security.
4) Disable the Hide Extension Buttons- Sherlock Holmes wasn't only a great mystery solver, but he was also a master of disguise. This helped him get more info about his cases. Well, ransomware is crafty like Sherlock Holmes. It often masquerades as something it's not. For example, ransomware may appear as Manual.pdf instead of Manual.pdf.exe. Now, the PDF extension makes it look like a normal PDF, but the EXE extension gives away that it's a program that will make changes to your computer. If "hide extensions for normal file types" is active in Windows, then it's much easier for malicious ransomware to hide. Turn it off to protect yourself.
Here's how you can do that in Windows.
Click the start menu.
Go to the search bar. Type in the word "folder options".
A dialog box should show up. Now navigate to the top of the window and type press the view button.
Search for the setting "hide file extensions for known types." After you find it, disable it by unchecking the box next to it.
There should be a button that says "apply to all folders." Click "apply" and then "okay". You're done.
Email remains the number one channel for all ransomware activity. It's vital that business owners are doubly circumspect when they must download files from email addresses they don't know. If you follow that tip (and the others above), then you'll go a long way in keeping your business safe from pernicious ransomware.