June 28, 2018
252 Views
Do you want a comfortable and affordable home? Home is a home no matter how it is and the idea is to ensure that it is comfortable to stay. Even if you don't have a lot of money, you still can have a beautiful and unique shipping container home
The shipping containers have been lately used by many individuals for building a home that is stylish and boasts of amazing interiors. With the containers, you can get your dream house and live in it with all the facilities and amenities. Here are some reasons to get a container home.
1) Affordable and in-built
The biggest and the most convincing reasons to build a house in storage container is its affordable pricing. The storage container homes for sale are available at very cheap price and easy to convert it into a living space. The cost associated with doing the interiors and everything inside is cheap.
2) Easy installation and construction
The installation of the shipping container is very easy. Multiple containers can be attached to each other to make different rooms that can be inter-connected. It does not take much time for the whole construction process. The doors and windows along with ventilation can be added without much hassle.
3) Quick building process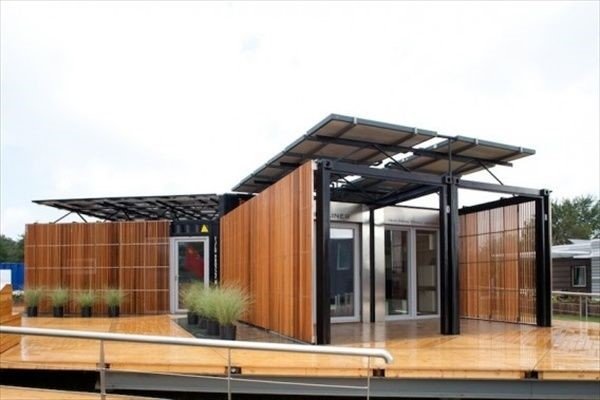 The process of building a container home does not take more than a couple of weeks. The shipping container homes for sale can be purchased and the construction by binding the containers can start immediately with help of professionals. The container homes are easy to make and less time consuming.
Image source: Pinterest
4) Make movable homes
The interesting part of the container homes is it can be set up in a truck and hence can be also used as moving home. This is basically a great option for people who are into travelling and requires a temporary settlement almost like permanent. It accommodates all the basic essentials.
5) Get it delivered anywhere
Unlike purchasing the raw materials part by part, the container homes can be easily delivered to with the help of professional deliver service. By purchasing it from a reputed company, the delivery truck ensures that the container is delivered wherever it is required. This makes the construction process simpler and efficient.
6) Eco-friendly and sustainable
It is an eco-friendly way of building home and when not in use can be recycled. There are number of prefab container homes for sale that are made of environmentally sustainable material and eco-friendly in nature. The ecofriendly materials make it easy to recycle.
7) Durable and Unique
The container homes are durable and tough which are designed under streamline process. They are made strong in order to be able to withstand heavy wind, rain and pass through the rough weather. The container homes can be decorated with cool interiors and designed to be able to withstand harsh conditions.
There are many people who use shipping containers for designing their home for its flexibility and cost effectiveness. The interiors can be personalized and it is easy to construct the home consuming less time. The delivery of the shipping containers can be done worldwide.