March 14, 2018
481 Views
I have been using Movavi Slideshow Maker for several months and so far I am very satisfied! I can do various things in my videos. For information, I am a professional video editor that requires software to make it easier for me to do my various jobs. I found many functions in one software only, the Movavi Slideshow Maker!
I invite you to know Movavi first. Movavi is software, we all know but what I want to emphasize is this is a software company based in Cyprus. The company has long struggled in the field of multimedia programs, especially on the provision of tools to modify video and audio files. Every Movavi product is easily accessible and easy to use even by amateurs though.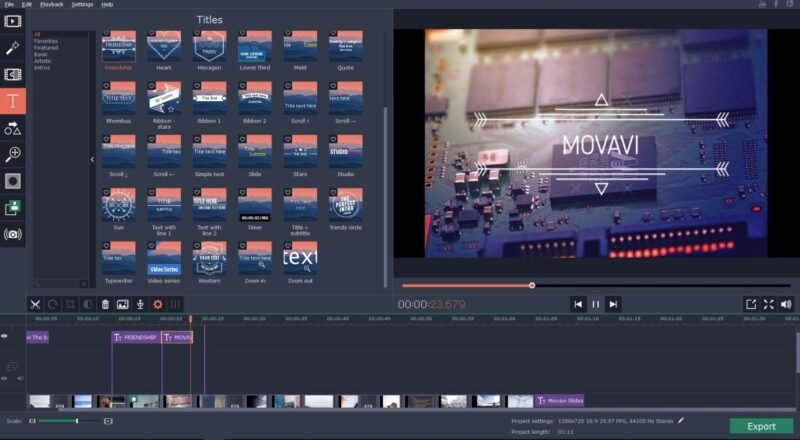 Back in my experience in using this photo slideshow maker, I used the timeline feature as the first step. With this feature I could organize photos according to the time I wanted to display in the slideshow. I was really surprised at the first time I used this feature as I encountered various conveniences in changing and adding slideshows in my video presentations (at the time). Even with this timeline feature I could provide special effects that I never got when I used similar applications.
For information, you can find interesting features that allow you to add your own background music. You will find three different categories; geometric, simple and artistic. All three categories have the ability to add special effects, one of the best examples is the faded effect. If you are not satisfied with the slide duration for your music, you can modify it to suit your needs. I really feel very satisfied with the performance of this software as since the first time I used Movavi Slideshow Maker I have never had a hard time in changing or adding my video slide.
How does it work?
It's easy because you only need to add media files to your presentation which all include videos, photos, slides or folders. The second step you need to do is to add a transition for each slide you want, and this step is followed by adding your favorite music to the slideshow. You may need to adjust the music tempo first. The next step or the fourth step is to add titles and effects to each of your slideshows. The final step is to save the output file into the format you want. Quite simply right?