February 10, 2018
200 Views
Latest Smartphones today have become an integral part of our lives and as we use them for our day to day purpose like communication, scheduling meetings, reminder related to health apps, taking pictures, saving documents on the cloud, internet browsing, entertainment and even as a power bank to charge other smartphones.
Gone are the days where buyer's needs to wait at the counter and salesman used to show the options for from the back of a brochure, today is everything is just a click away be it Specification, design, discounts etc.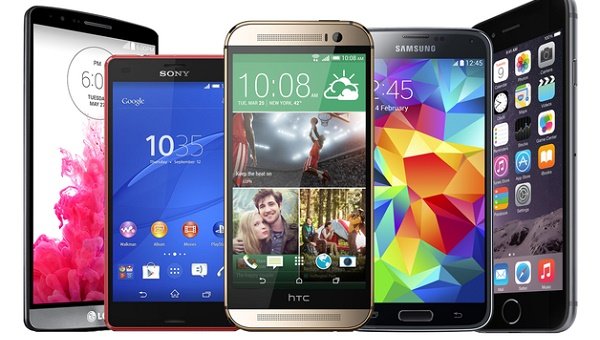 But then at the same time there is wide variety of smartphones available in the market and It is always tough deciding the one that may suit our needs best as every second day there is launch of new latest phone with some better features and we want to pick the best keeping a note on our pocket and making sure that our budget is not effected.
Here's a list of things you should consider before you decide to buy your next latest smartphone.
Display: As per the statistics, normally people check their phones in every 1.5 mins so display plays an important role thus a display ranging from 5.5-inch to 6-inch, full-HD or QHD resolution will be good enough for the regular use. As the display larger than 6-inch display not only makes the handset bulkier, but also difficult to carry around.
Processor: The processing power of a smartphone varies from one device to another depending on factors like it's a OS version, UI, bloatware and more. However if you are heavy user who plays a lot of games, stream videos or often use split screen modes than Qualcomm Snapdragon 652 or Snapdragon 820/821 should make multitasking fluid for you.
Storge:One should always check as a large part of the smartphone's storage is taken away from the OS and the apps the device comes pre-installed with. So whether a 16GB/32GB/64GB or more doesn't really come with exact mentioned space, so always keep a note on this depending on your usage and requirement.
Audio/ Speakers:  The quality of audio coming plays an important parameter for those who like entertainment-on-the-go, so for them always buy a handset that has front-facing speakers. This gives clear sound even while holding the smartphone in landscape mode.
Camera: Just having a higher number of megapixels does not mean that the smartphone camera is better. Higher number of pixels only mean that the size of the image is bigger, which becomes more sharper when seen on a small screen thus specification like camera aperture, ISO levels, pixel size, autofocus and more are essential as well.
Still if you If you're uncertain that which cell phone you would like to get you can go through the reviews available and once you know what to buy then make the purchase and Enjoy Shopping!!!